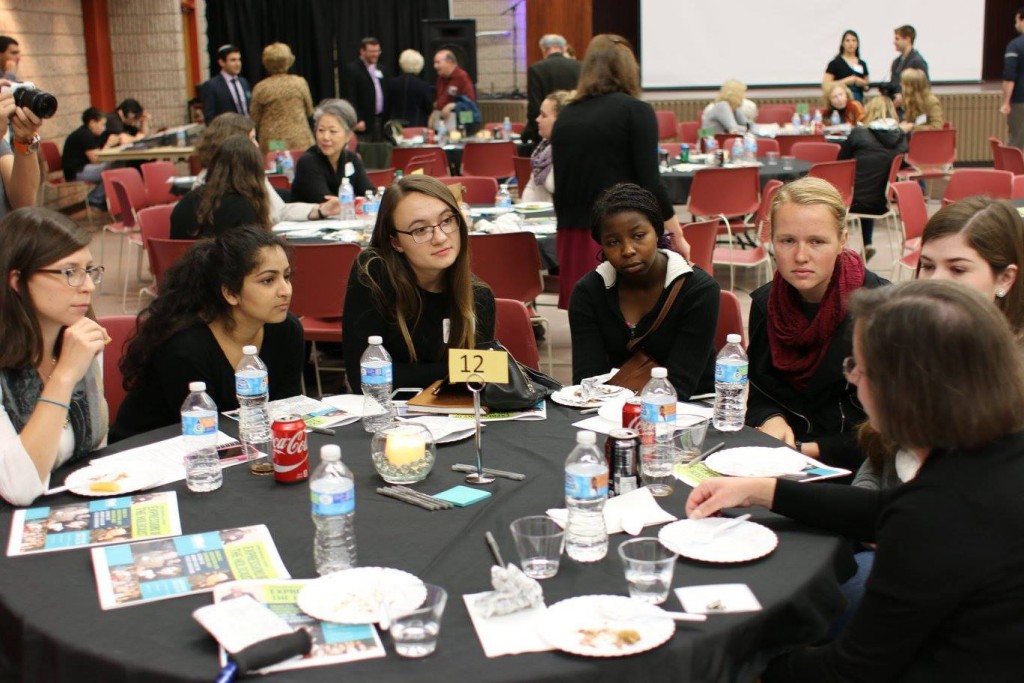 Students at the Expressions of the Holocaust: Memories in October 2015
Invest in today's students with a gift to Mason Hillel. Your gift, no matter the amount, provides meaningful Jewish experiences for Mason students to enrich their lives and the world.
Mason Hillel is funded directly by the generous support of community members, alumni, families and foundations.  Each year, Mason Hillel raises approximately $100,000 for its annual campaign which kicks off July 1st and closes on June 30th.
82% of Mason Hillel's annual fund dollars come directly from individuals and
18% is from our local Federation
Mason Hillel plays a vital role in the life of the George Mason University.  It not only serves the campus Jewish community, but also delivers a rich cultural, religious and intellectual heritage to the entire University community.
There are four options to support Mason Hillel. Please choose the one that meets your personal needs:
Option 1)  To donate online click here for the easiest and most impactful way to get your support to Mason Hillel.  Click "Find My Campus" and then select Virginia, then George Mason University.  Thank you so much for your support. It means we can continue to inspire students to make an enduring commitment to Jewish life, learning and Israel. 
---
Option 2) You can also contribute by check to have an even bigger impact. Just download the contribution form by clicking here.– Please complete the form and mail to: GMU Hillel, 4400 University Drive, MS 2C7, Fairfax, VA 22030.
---
Option 3) Through a wonderful partnership with the university, you can now give a gift to Mason and direct it to Hillel.  You can get credit with the university and benefit Jewish life on campus.  Simply follow the instructions below: Direct your gift to Hillel through the GMU Foundation online by clicking here – Make a gift online now Mason Hillel through our foundation account with George Mason University.
Under 'Purpose,' look for 'Other Established Fund.' In the blank box, type in GMU Hillel. This notifies the University Development Office that your donation should be directed to our account. In the 'Comments' section, please include "Please apply funds to the GMU Hillel: The foundation for Jewish Campus Life foundation account."
---
Option 4)  Donate Stock – To give a gift of stock please email Mason Hillel Executive Director, Na'ama Gold at ngold.hillel@gmail.com
Questions – Please Contact George Mason Hillel for more information at 703-993-3321 or via email at hillel@gmu.edu.
George Mason Hillel seeks endowment gifts that will allow us to perpetually sustain our programs. Please consider including George Mason Hillel in your estate planning. For more information contact: Executive Director Na'ama Gold at (571) 585-4244 or email – ngold.hillel@gmail.com
---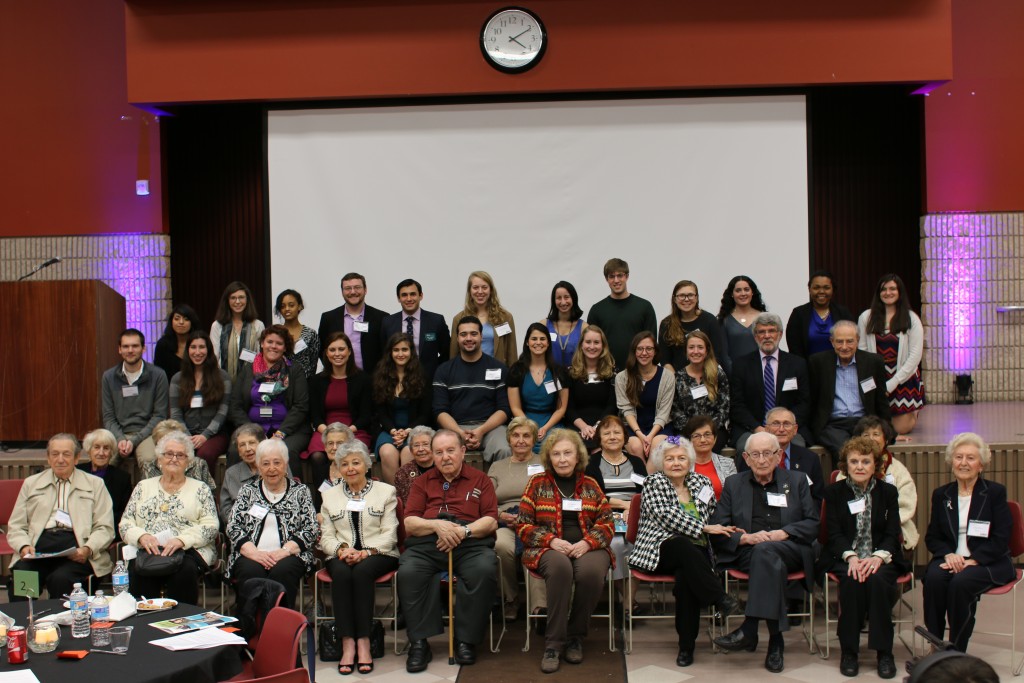 ---